Vertical farming makes optimal use of the area and saves costs
Vertical farming is a new production method for horticulture or industry where the production is taking place in several layers, it can be in mobile tables or in our gutter line system (moving gutters system) depending on which is desired.
Vertical farming can be used to propagate herbs and salads where you utilize the space and that you can shorten the total production time, which increases the capacity of the production itself.
Vertical farming can also be used as a finished production plant that can be fully automated and customized according to the customer's wishes. With vertical farming the circadian rhythm of the plant can be changed so that it will be more than 24 hours as it is with LED lighting.
Depending on the type of production that must be with mobile tables or gutters, we can offer different solutions with irrigation. It can be drip irrigation, sprinkler system or ebb/flow it has in common that we collect the water that goes back (that which the plants do not takes) and pumps back through water treatment and up into buffer tanks before it can be used again, which helps us minimize waste of water resources which is good for the environment.
We adapt the system to your requirements and wishes.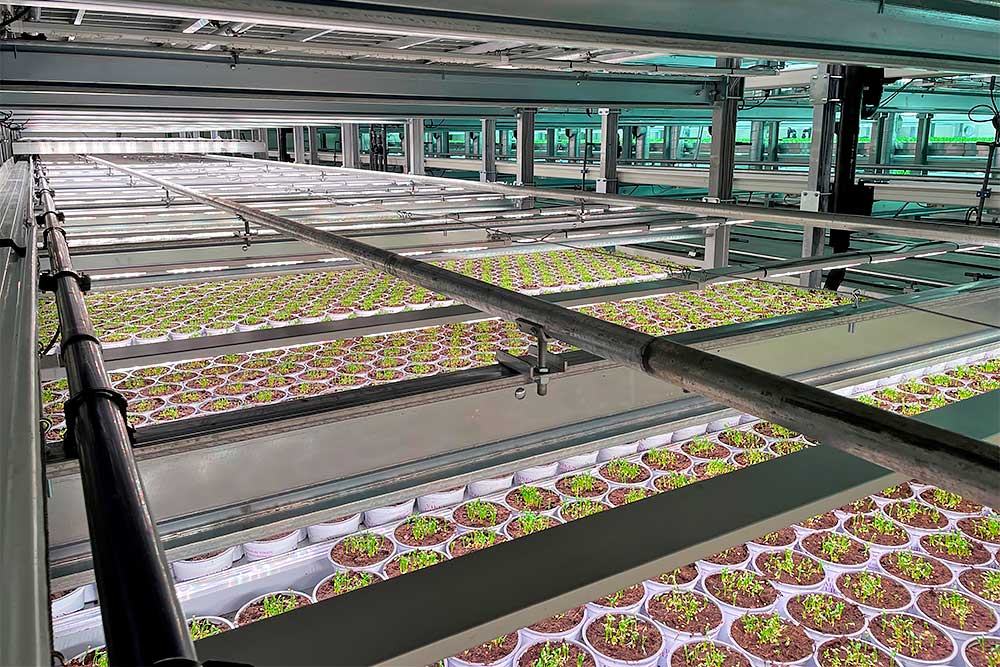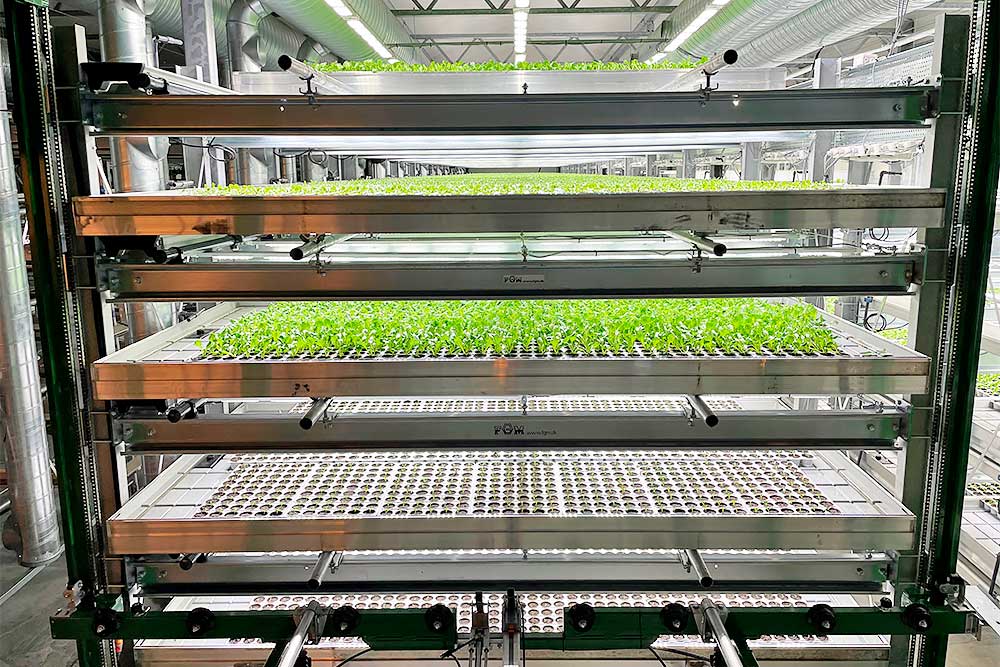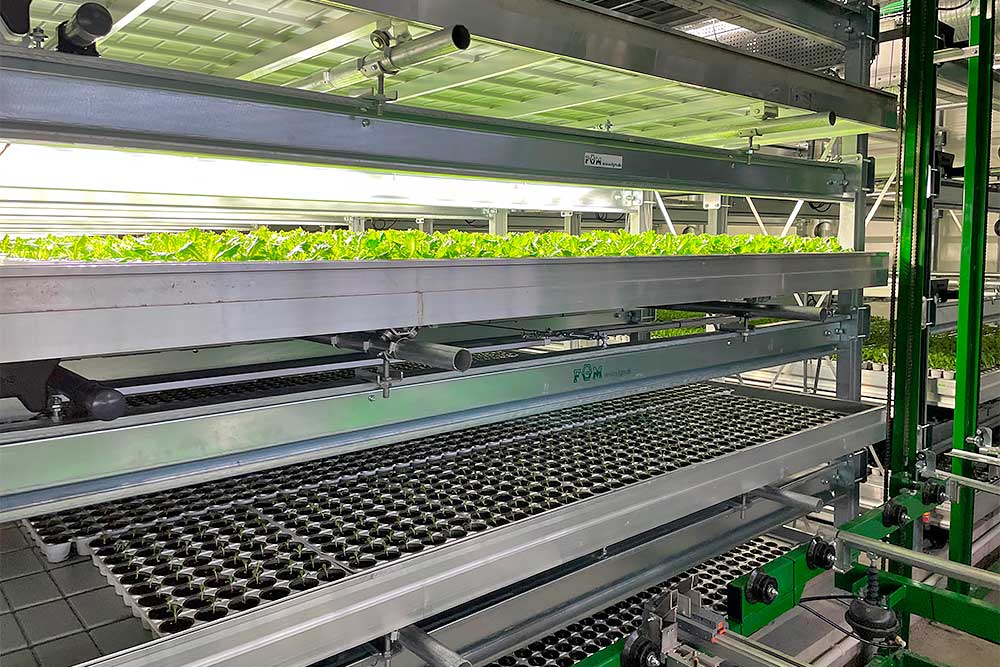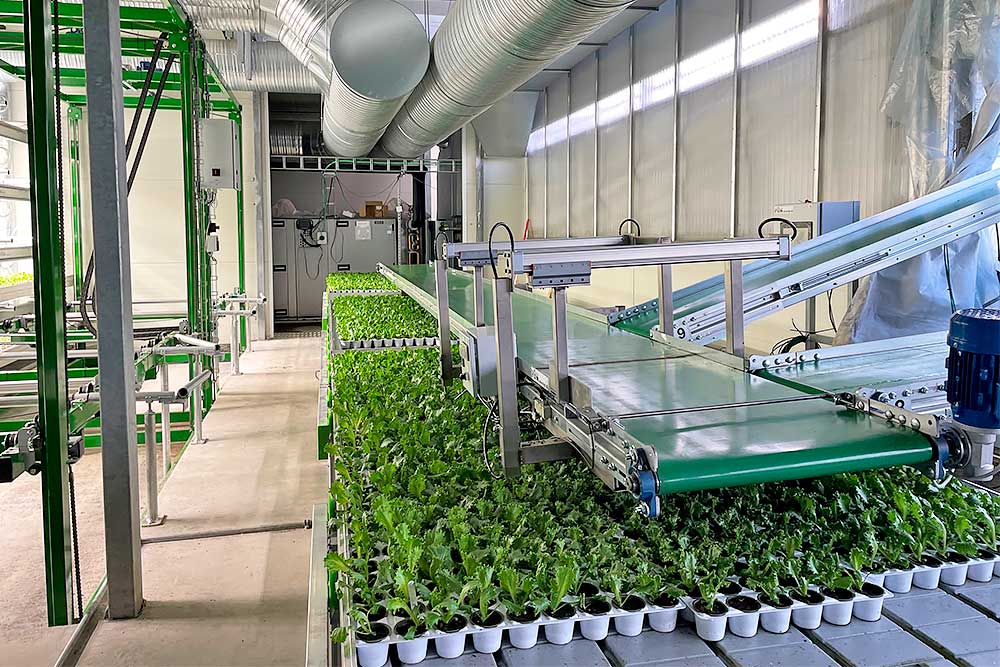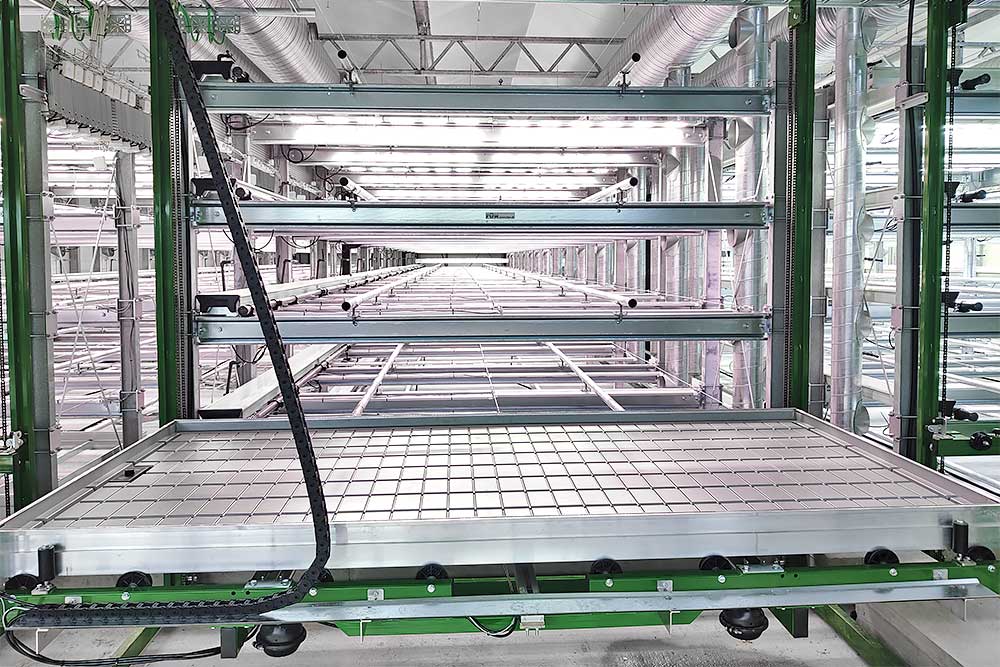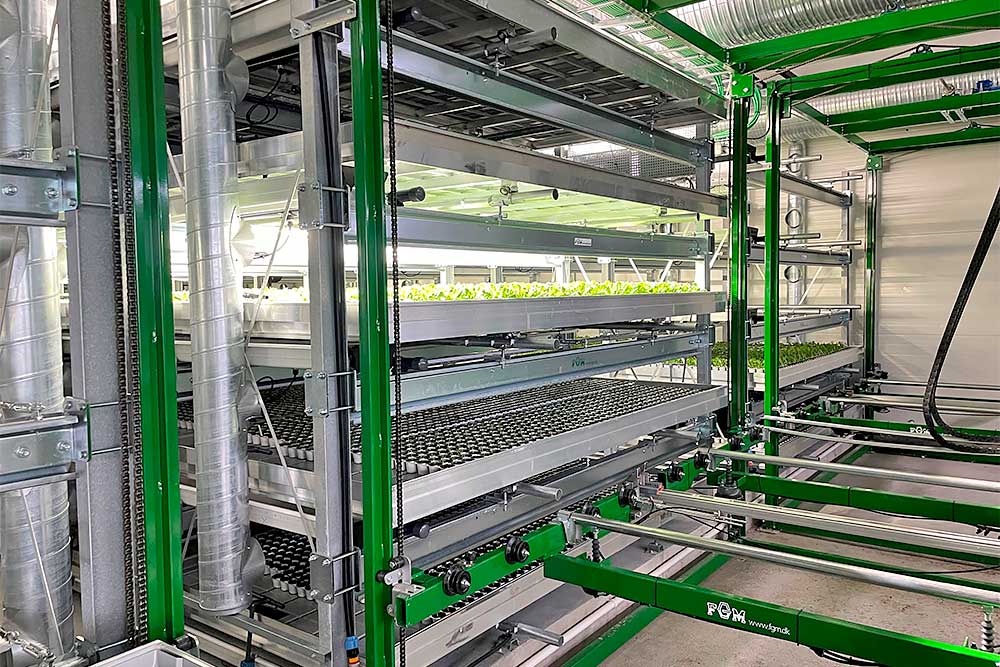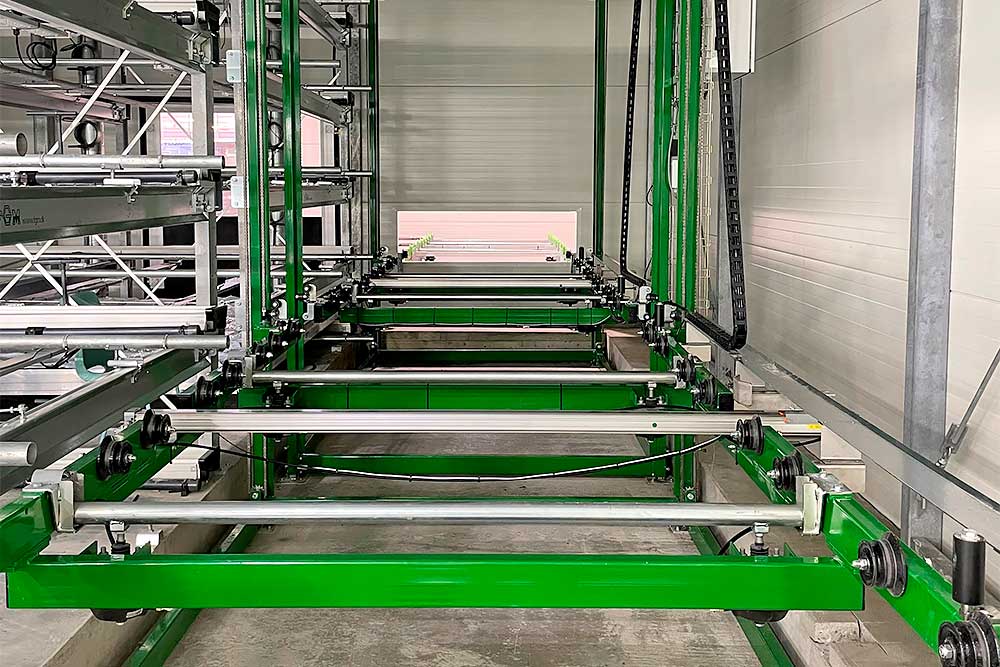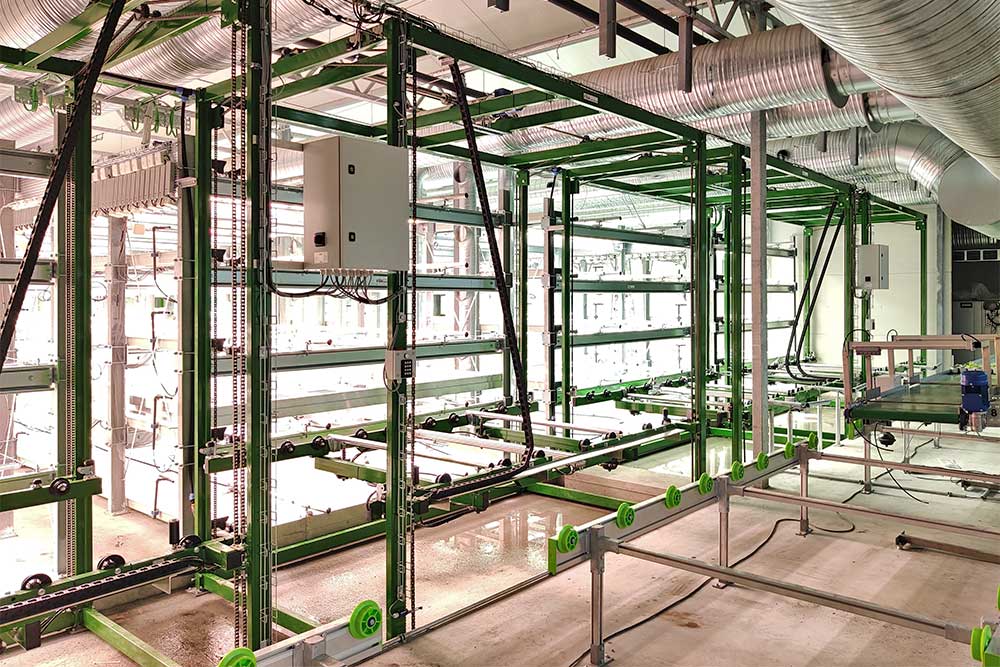 As an alternative to mobile benches, it is also possible to use gutter lines – you can read more about it here: