Roller conveyors and conveyor belts for internal transportation
FGM produces a number of solutions for internal transportation.
Roller Conveyors are produced in the width and length of the customer needs. They are made of either plastic or steel.
Why invest in conveyor belts?
For many years, Danish gardeners have registered labor costs by work processes. Recordings before and after the installation of conveyor belts have documented a savings in hourly consumption of between 40 and 60%.
In addition, many gardeners today drive between 10 and 25% more plants through the horticulture. This is done by e.g. by moving at a distance 2 times instead of just once before.
With conveyor belts it is suddenly profitable to move at a distance several times. Another example is that when packages on Mondays; using the tape system you put the plants together on the same day and also move new plants at a distance on the same day. In this way, a more progressive production planning can be run and thus significantly increased production in the same area.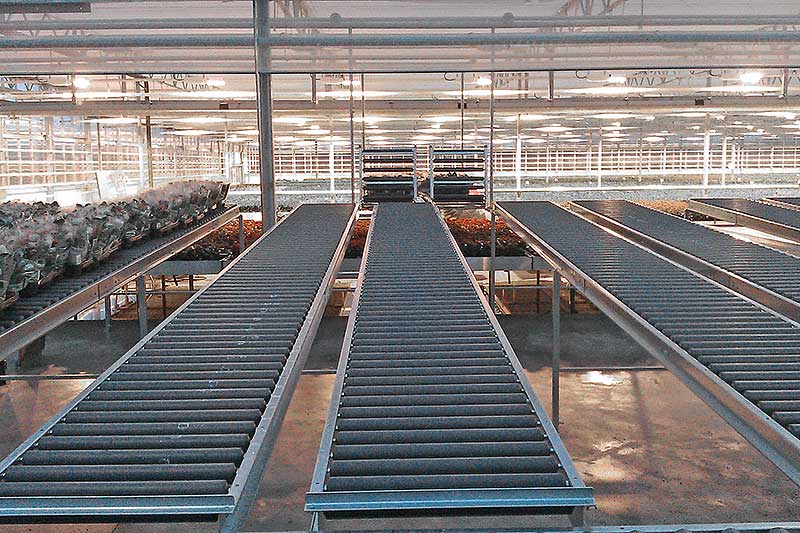 We make different types of roller conveyors according to our customers' wishes and needs.