Optimum utilization of your cultivation area
FGM A / S has extensive expertise in machine design and irrigation to make one of the best automatic gutter systems for salads and herbs in the world.
The Moving Gutter system provides optimal utilization of your cultivation area, which helps to increase the number of harvested units. This reduces the cost of energy and labor costs per harvested unit while producing more.
The system is made of galvanized steel and bearings strong enough to handle the heat pipes.
The entire system is adapted to the customer's wishes and needs with the possibility of adding automatic spray booms, gutters, and transport.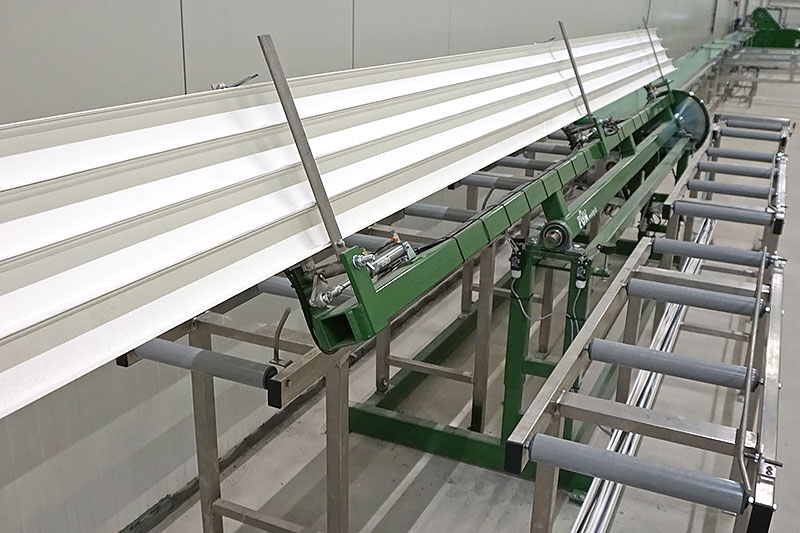 A gutter diverter provides better washing so that the gutters are completely cleaned.