Horticultural machines, gutter systems and automation solutions for horticulture
Turnkey
automation solutions
for horticulture and industry
We are a modern machine factory, which has supplied automation equipment for horticulture and industry since 1979. We produce at our own factory in Denmark, and a large part of our production is exported to countries all over the world, eg. Singapore and USA.
We emphasize that our customers get a good experience with us from start to finish.
We follow our projects closely and are in dialogue with the customer throughout the process, in order to deliver the best project.

Vertical farming is a new production method for horticulture or industry where the production is in several layers, it can be in mobile tables or in our gutter system (moving gutters system) depending on which production is desired.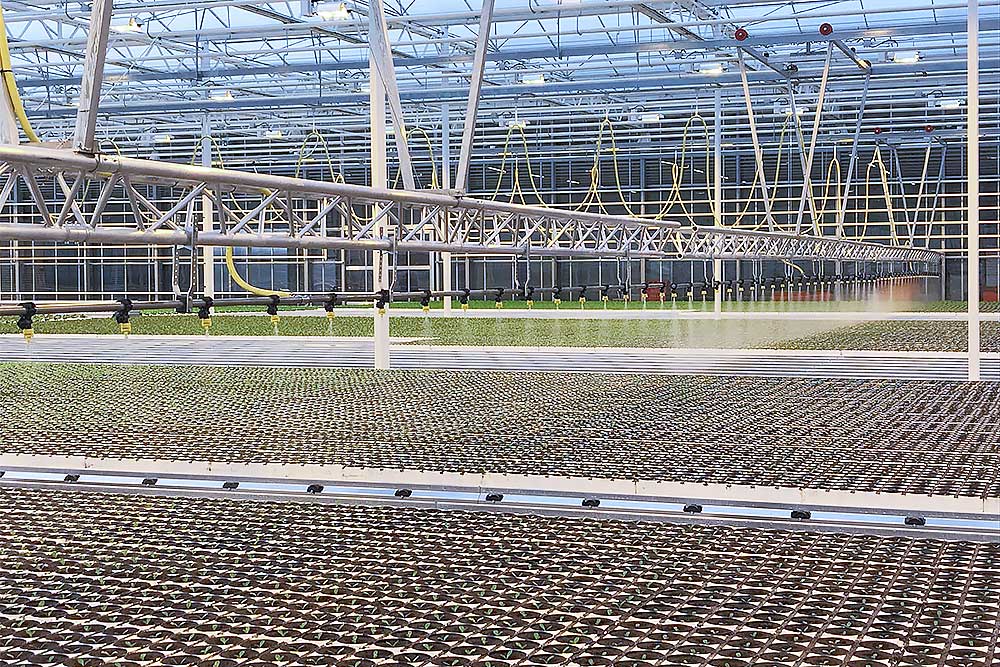 Turnkey moving gutter systems, fully or semi-automatic moving gutter systems system, multilayer, irrigation and climate control,.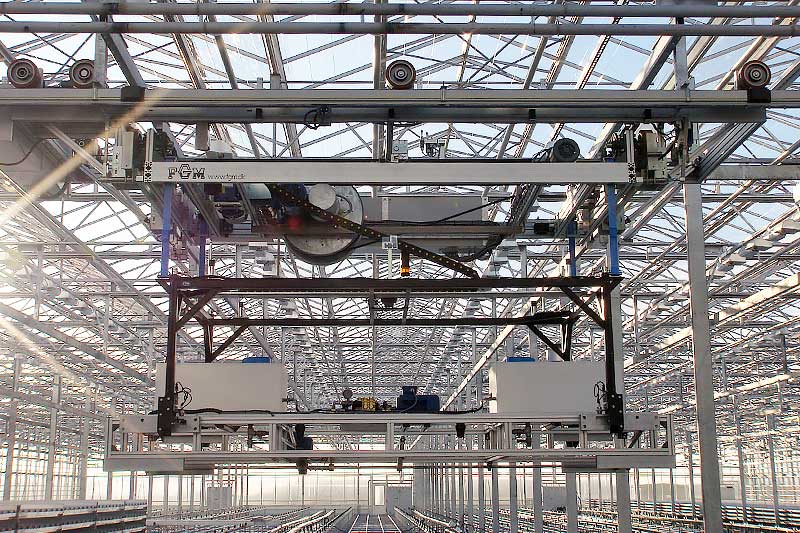 Automation for horticulture, Soil machines, packing machinery, transport systems, mobile benches, robots and high pressure equipment.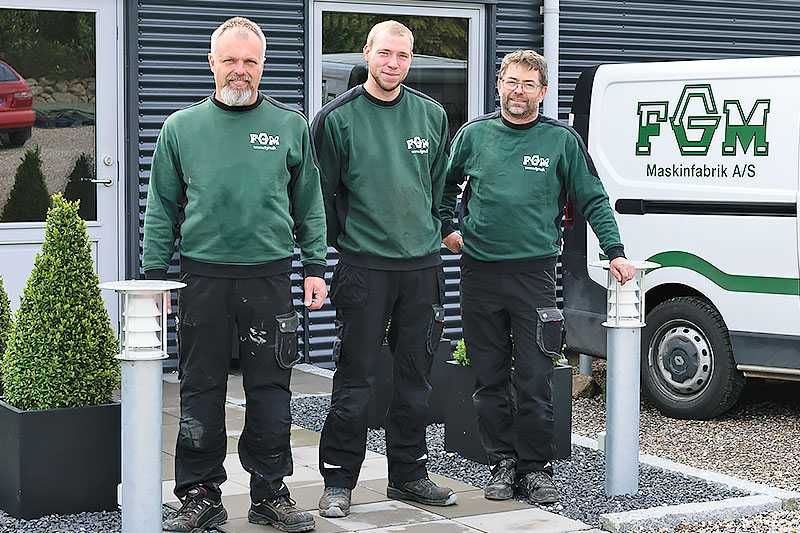 Service of machines with repair and maintenance. With a service agreement, do not think about preventative maintenance.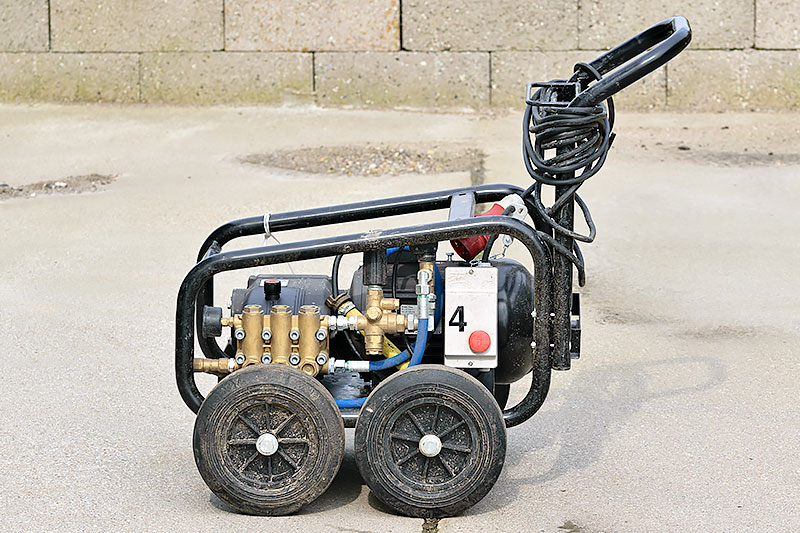 Need used machines? All machines undergo a service check where they are inspected, lubricated and repaired.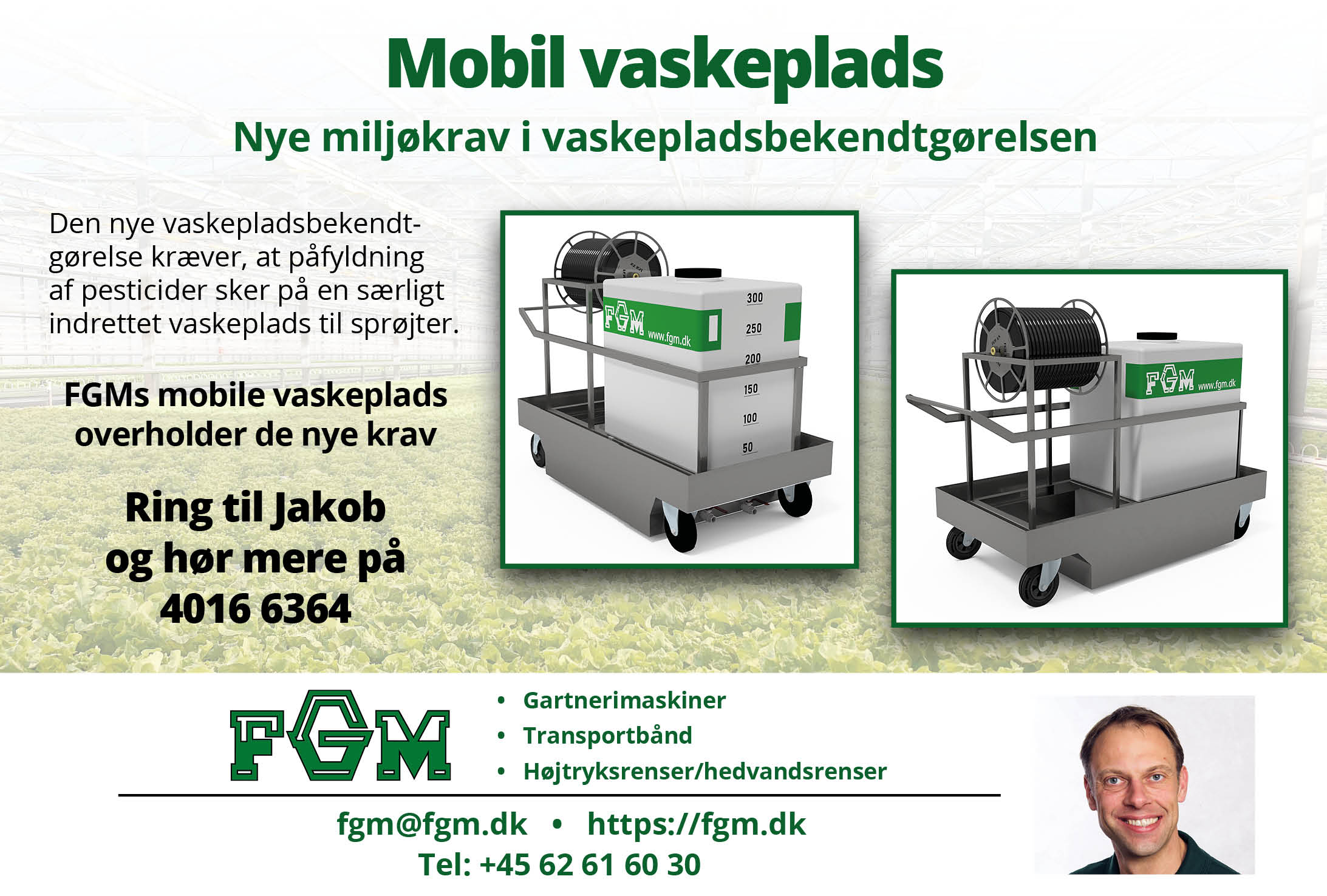 Moving gutter systems
The moving gutter system provides optimal utilization of your cultivation area, which helps to increase the number of harvested units. As a result, energy and labor costs are reduced while producing more.
The system is made of galvanized steel and bearings strong enough to handle the heat pipes.
Machines for mobile benches
For our mobile benches, we offer a whole range of products that make everyday life easier for horticulture.
Including fully automatic trains for transporting the benches, fully automatic stainless steel sinks with pumps and filters, fully automatic crane for both empty and filled benches, robots for taking plants up and down from the mobile benches, and table stacks for storing and stacking empty and cleaned benches.
Packaging machines
We produce bagging machines for bagging potted plants. We make machines for 10 and 12 cm pots. Or according to what needs our customers have and what culture to produce.
We also have a tray filling machine to place the pots after the bagging machine. So we can offer a complete package with both machines. In addition, we have a robot that takes plants to the bag machine, making it a complete packaging plant.
Internal transportation
Investment in transport facilities can bring massive savings. In addition, efficiency can be increased as more plants can be run through the horticulture. Also in other contexts, conveyor belts can simplify the processes in horticulture, making work easier.
All transport facilities are individually tailored to the individual horticulture, so everything is carefully tailored to the needs.
Potting machines an other horticulture machinery
At FGM we even make our own unique horticultural machinery.
The most popular are: Potting machine with magazine tapes and ejector tapes, potting magazine with fast changing of the pot type, big balle timber with transport bracket, spike roller and spray booms.
Sprayers and accessories
FGM has a large product range of high pressure sprayers, high pressure cleaners, hot water cleaners and mobile fertilizers.
And there is an extensive range of accessories, including mobile and stationary washing areas.